Prof. Dr. Andreas Mayr (Dipl.-Stat.)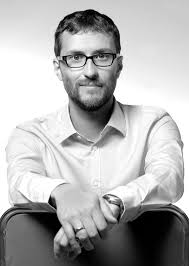 Head of WG Statistical Methods in Epidemiology 
Venusberg-Campus 1, 53127 Bonn
1. OG /  R 628 (Building 11)
Office: Doreen Hachenberger
Tel: 0228-287-16940
orcid.org/0000-0001-7106-9732
Most Recent Publications
Strömer A, Staerk C, Klein N, Weinhold L, Titze S and Mayr A (2021): Deselection of Base-Learners for Statistical Boosting – with an Application to Distributional Regression. Statistical Methods in Medical Research. accepted
Wistuba T, Mayr A, Staerk C (2021): Estimating the course of the COVID-19 pandemic in Germany via spline-based hierarchical modelling of death counts. arXiv preprint.
Staerk C and Mayr A (2021): Randomized boosting with multivariable base-learners for high-dimensional variable selection and prediction. BMC Bioinformatics. doi: 10.1186/s12859-021-04340-z.
Staerk C, Wistuba T, Mayr A (2021): Estimating effective infection fatality rates during the course of the COVID-19 pandemic in Germany. BMC Public Health 21, 1073.
Dürr P, Schlichtig K, Kelz C, Deutsch B, Maas R, Eckart MJ, Wilke J, Wagner H, Wolff K, Preuß C, Brückl V, Meidenbauer N, Staerk C, Mayr A, Fietkau R, Goebell PJ, Kunath F, Beckmann MW, Mackensen A, Neurath MF, Pavel M, Dörje F & Fromm MF (2021). The Randomized AMBORA Trial: Impact of Pharmacological/Pharmaceutical Care on Medication Safety and Patient-Reported Outcomes During Treatment With New Oral Anticancer Agents. Journal of Clinical Oncology, JCO-20.  (Press release)
Kirfel A, Menzenbach J, Guttenthaler V, Feggeler J, Mayr A, Coburn M & Wittmann M. (2021). Postoperative delirium after cardiac surgery of elderly patients as an independent risk factor for prolonged length of stay in intensive care unit and in hospital. Aging Clinical and Experimental Research, 1-10.
Rappl A, Mayr A & Waldmann E. (2021). More than one way: exploring the capabilities of different estimation approaches to joint models for longitudinal and time-to-event outcomes. The International Journal of Biostatistics.
Research Interests
Methodological Research

Statistical boosting algorithms
GAMLSS (generalized additive models for location, scale and shape)
Quantile regression, prediction inference and prediction intervals
Polygenic risk scores

Applications

Paediatric and Perinatal Epidemiology
Eating disorders
Schizophrenia and depression
Postoperative delirium
Mendelian randomization

Projects
Short CV
2018-pres. Professor for Epidemiology at the University Bonn, head of WG Statistial Methods in Epidemiology
2017-2018 Interim Professor for Applied Stochastics at the Department of Statistics, Ludwig-Maximilians-Universität München
2013-2017 Post-doctoral Researcher at the FAU Erlangen-Nürnberg, head of WG Computational Biostatistical Modelling
2010-2013 Doctoral thesis at the Dept. of Medical Informatics, Biometry and Epidemiology at the Friedrich-Alexander-Universtität Erlangen-Nürnberg
2004-2010 Diploma in Statistics, Ludwig-Maximilians-Universität München
Editorial Activities
University Commissions